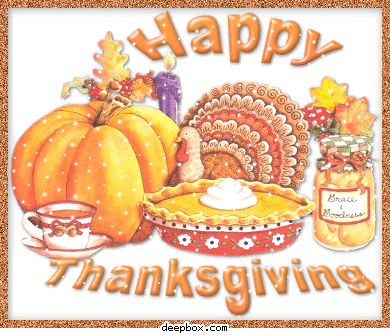 I have a lot of stuff to be thankful for. 26, to be precise. I want to tell you every one:
B is for barbecues at my house in the summer
C is for Cassidy, the most awesome name EVER!
D is for drama camp at Upton town hall
E is for eggs in the morning for breakfast
F is for family that I can go to every year on this splendid holiday
H is for home that I live in
S is for sweet pudding pie
T is for 'the world of Cassidy'
V is for the wonderful name Vinnie
Y is for 'Yes, you can go on computer'
I am truly thankful for these wonderful things. I hope God can provide all this awesomeness again next year. Everyone: HAPPY THANKSGIVING!